Kids Activity Ideas To Bust Your Kid's Boredom
Although I don't have a school aged child of my own, I feel the pain of some parents as school holidays near as they wonder how on earth they are going to entertain their children on a budget. So, I thought I might try to make life a little easier for you by doing a kids activities roundup. I've compiled a list of activities suitable for toddlers and school aged kids. Don't forget to pin it for later and share with your other parent friends! These activities are perfect for playgroups too.

What are your plans for the coming school holidays?
Today I'm linking up with Trish for Wordless Wednesday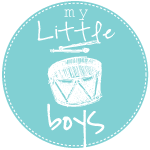 Image by Prawny on morguefile.com
Eva is the Editor and Owner of The Multitasking Woman - a lifestyle and parenting blog.She always has her fingers in many different pies but wouldn't have it any other way. Eva is a Mum to her 4-year-old son, 2 month old daughter, two chickens, one dog and a fish called Bob and a wife to Mr G. They all live happily in their little cottage on the outskirts of Brisbane.
Latest posts by Eva Lewis (The Multitasking Woman) (see all)
Comment with Facebook
comments